Our Staff
Marisol Campos, Attorney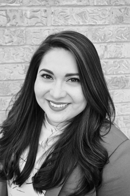 Marisol is an English-Spanish bilingual attorney and is the daughter of Mexican immigrants. She is a graduate of the University of New Mexico School of Law holding a Juris Doctor and is a licensed attorney in the State of New Mexico. She also holds a Bachelor's degree in Psychology and Political Science from the University of New Mexico. Marisol was formerly a director of a non-profit organization where she assisted thousands of New Mexicans register for healthcare and strengthen the community. She has received numerous awards from the community for her work in healthcare, education, and immigration. As an immigration and family law attorney, Marisol is dedicating her legal career to helping individuals achieve and find opportunity in the United States while also assisting families in their time of need. She has first-hand knowledge of the difficulties faced while attempting to navigate the immigration process and places her passion to serve the community and assist clients in their immigration and family law needs.
Imelda Sandoval, ADministrator
Imelda Sandoval was born in Durango, Mexico and understands the struggles of immigrant families personally. Her parents came to the United States to find a better life and future for their children. In the late 80's Imelda's parents legalized their status thru the amnesty program and filed applications for their children. Twenty (20) years later Imelda obtained legal permanent resident status in the United States. Imelda is one of the original Dreamers. She was raised in Albuquerque, New Mexico since the age of eight (8). In 1993 she graduated from Valley High School and started working. Imelda began her career as a receptionist at an immigration law firm in Albuquerque. She worked her way up to paralegal and now administrator of Mary Ann Romero & Associates. Imelda has over seventeen (17) years of experience working with immigration attorneys and their clients. Imelda loves her job and works hard to help families like her own achieve their dreams in the United States.