Our Staff
Marisol Campos, Attorney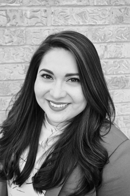 Marisol is an English-Spanish bilingual attorney and is the daughter of Mexican immigrants. She is a graduate of the University of New Mexico School of Law holding a Juris Doctor and is a licensed attorney in the State of New Mexico. She also holds a Bachelor's degree in Psychology and Political Science from the University of New Mexico. Marisol was formerly a director of a non-profit organization where she assisted thousands of New Mexicans register for healthcare and strengthen the community. She has received numerous awards from the community for her work in healthcare, education, and immigration. As an immigration and family law attorney, Marisol is dedicating her legal career to helping individuals achieve and find opportunity in the United States while also assisting families in their time of need. She has first-hand knowledge of the difficulties faced while attempting to navigate the immigration process and places her passion to serve the community and assist clients in their immigration and family law needs.
Chandler Carney, Paralegal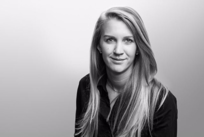 Chandler Carney is a native of Indianapolis, Indiana. She began her legal studies career in Florida, where she received a full scholarship to study and play volleyball at the University of West Florida. While in Florida, Chandler worked for two large law firms and graduated as an EMERGE scholar, which afforded her the opportunity to travel to Asia in order to contrast the legal systems of the United States and Japan.
She received her Juris Doctorate from the Indiana University McKinney School of Law, along with a Certificate in International and Comparative Law. In 2015, she was selected by the United States Department of State to complete an investigation titled "The Function of the Public Defender in Latin America," which she presented in Washington, D.C. to the Bureau of International Narcotics and Law Enforcement.
Shortly after the completion of this project, Chandler was selected as the Freeborn Civil and Human Rights Fellow, for which she received fellowship funding that allowed her to return to Santiago de Chile as an intern for the Center for Justice Studies of the Americas (CEJA). In Chile, Chandler focused on researching issues involving gender, indigenous peoples, and access to justice, while also helping host judges and lawyers from Brazil, Peru, Mexico, and more.
In 2017, Chandler became a published scholar in the Fordham Journal of International Law after co-authoring the article "The European Union Charter of Fundamental Rights vs. The Council of Europe Convention on Human Rights and Fundamental Freedoms – A Comparison," with her Professor, Dr. Frank Emmert.
Throughout her time in law school, Chandler volunteered as a translator in the law school's Immigration Clinic and was a mentor to International LL.M. students. She earned awards for her performance in the Robert H. Staton moot court competition as well as the Philip C. Jessup International moot court competition.
Chandler recently moved to Albuquerque to obtain her New Mexico law license while furthering her passion for immigration law. She is an advocate for human rights and equal opportunity and plans to spend her legal career assisting others achieve their dreams.
Imelda Sandoval, ADministrator
Imelda Sandoval was born in Durango, Mexico and understands the struggles of immigrant families personally. Her parents came to the United States to find a better life and future for their children. In the late 80's Imelda's parents legalized their status thru the amnesty program and filed applications for their children. Twenty (20) years later Imelda obtained legal permanent resident status in the United States. Imelda is one of the original Dreamers. She was raised in Albuquerque, New Mexico since the age of eight (8). In 1993 she graduated from Valley High School and started working. Imelda began her career as a receptionist at an immigration law firm in Albuquerque. She worked her way up to paralegal and now administrator of Mary Ann Romero & Associates. Imelda has over seventeen (17) years of experience working with immigration attorneys and their clients. Imelda loves her job and works hard to help families like her own achieve their dreams in the United States.